Wondering what to wear in vegas? Perhaps you're headed to Viva Las Vegas for a girl's trip or bachelorette party and need some 🔥 Vegas outfit ideas. If your tickets are booked, hotel rooms reserved, and you've got a long list of things to do and see in Vegas… you're just wondering what to wear in Vegas this Spring or Summer, this guide is perfect for you.
Knowing what to pack and what to wear in Las Vegas for women can be a tricky thing. Take a stroll down the infamous strip and you'll find everything from women (or men, this is Las Vegas after all) in prom dresses — to bikini-clad ladies en route to a nearby pool party. So how do you strike the perfect balance of stylish, chic, and comfortable while being apparently dressed in the sin city?
RELATED: I Bought Over 30 SHEIN Swimsuits — Here's An Honest Review.
I traveled to Las Vegas quite a few times in my lifetime, and so I pretty much an expert. Whether this is your first time to Vegas for your girlfriend's Dirty Thirty or you're a seasoned Vegas vet – here's a roundup of what to wear and the perfect outfit ideas for Las Vegas.
1. The Swanky Vegas Pool Party Outfit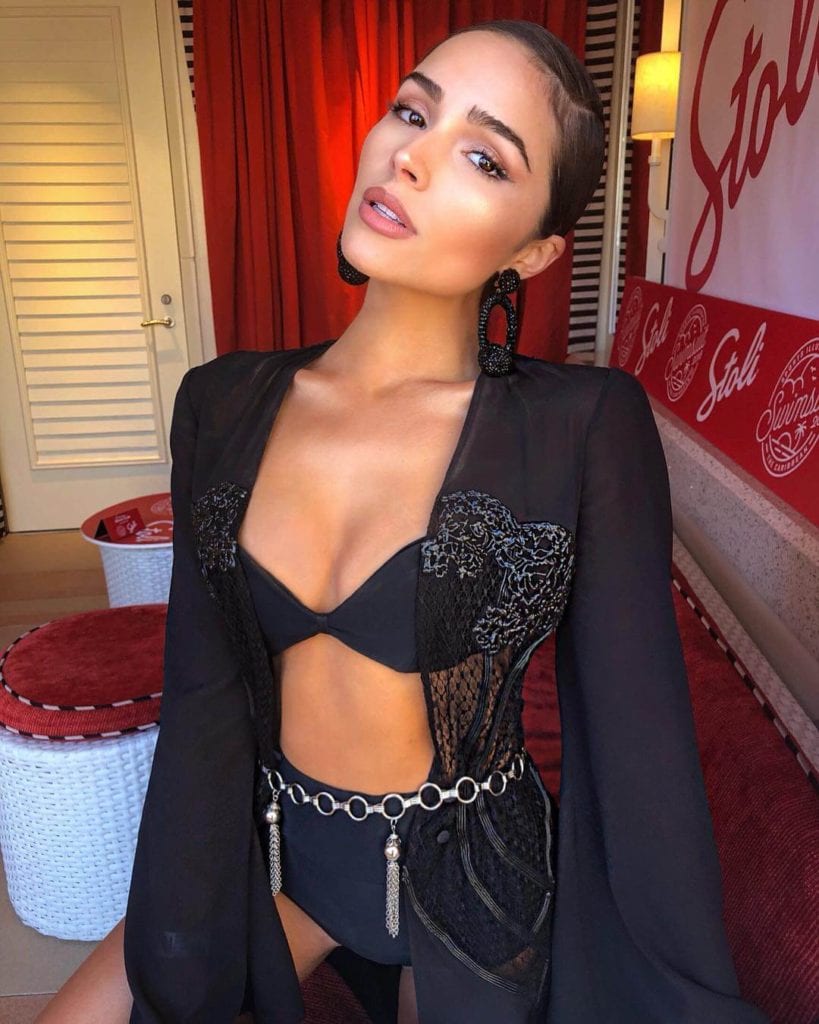 Some of the best day parties you will find in the world are Vegas pool parties. But don't you dare think about pulling up to one of these events in a basic af ensemble. The perfect vegas outfit for a pool party is about 100 notches above anything you'd wear back home. Yes, that means a banging bikini, fabulous accessories, and high heels too.
RELATED: 9 Super Sultry Vegas Pool Party Outfit Ideas
2. The Afternoon Sitting Pretty by the Pool Outfit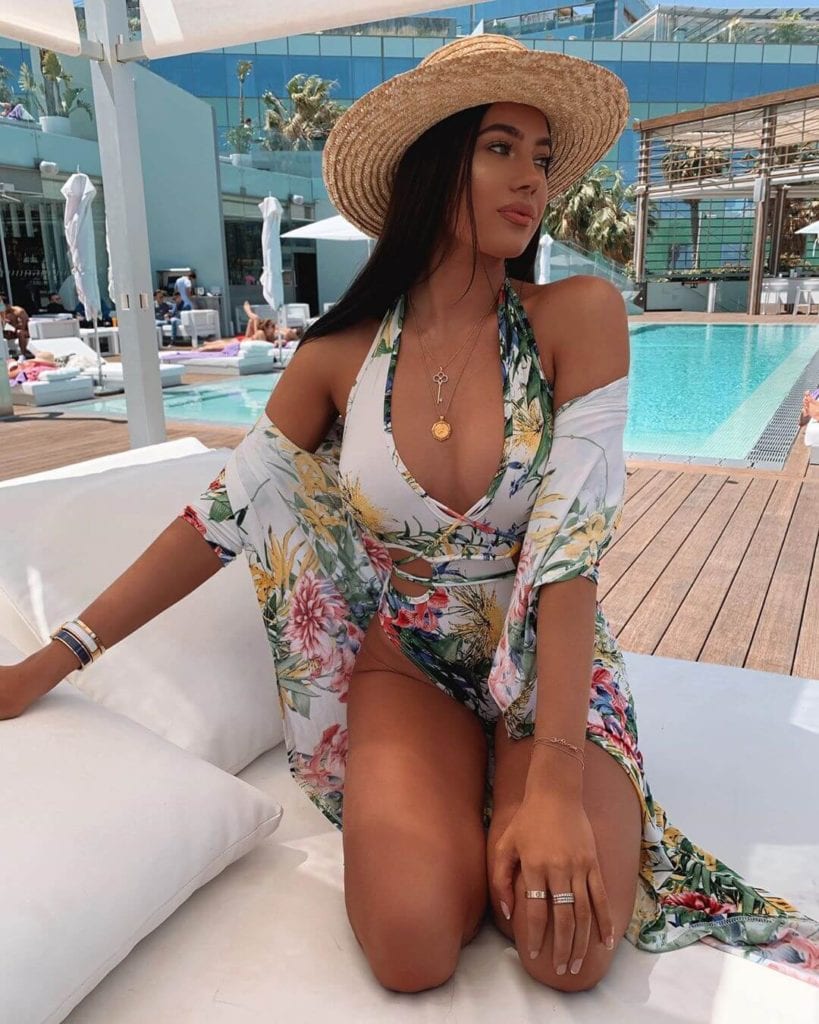 With all your running around Vegas, don't forget to take some time to just chill. Wondering what to wear in Vegas as you spend an afternoon sitting pretty, with a cocktail in hand? How about a chic one-piece swimsuit and matching cover-up set with a stylish straw fedora.
3. The Oh So Chic Dinner Outfit
Las Vegas has some of the most fabulous restaurants in the world. One of my favorites is Tao Las Vegas. Everything on the menu is absolutely delectable. The perfect vegas outfit for one of the many fabulous restaurants is something classy and elegant so you look more delicious than the meal.
RELATED: How To Be A Classy Woman
4. The Girls Night Out Outfit
Grab your girls and head out for a fun night on the town. Head to the casino or a trendy Vegas nightclub like Marquee Las Vegas or Drai's Las Vegas. A cute Vegas outfit idea sure to make heads turn and jaws drop is something sparkly and glamourous.
5. The Showtime Outfit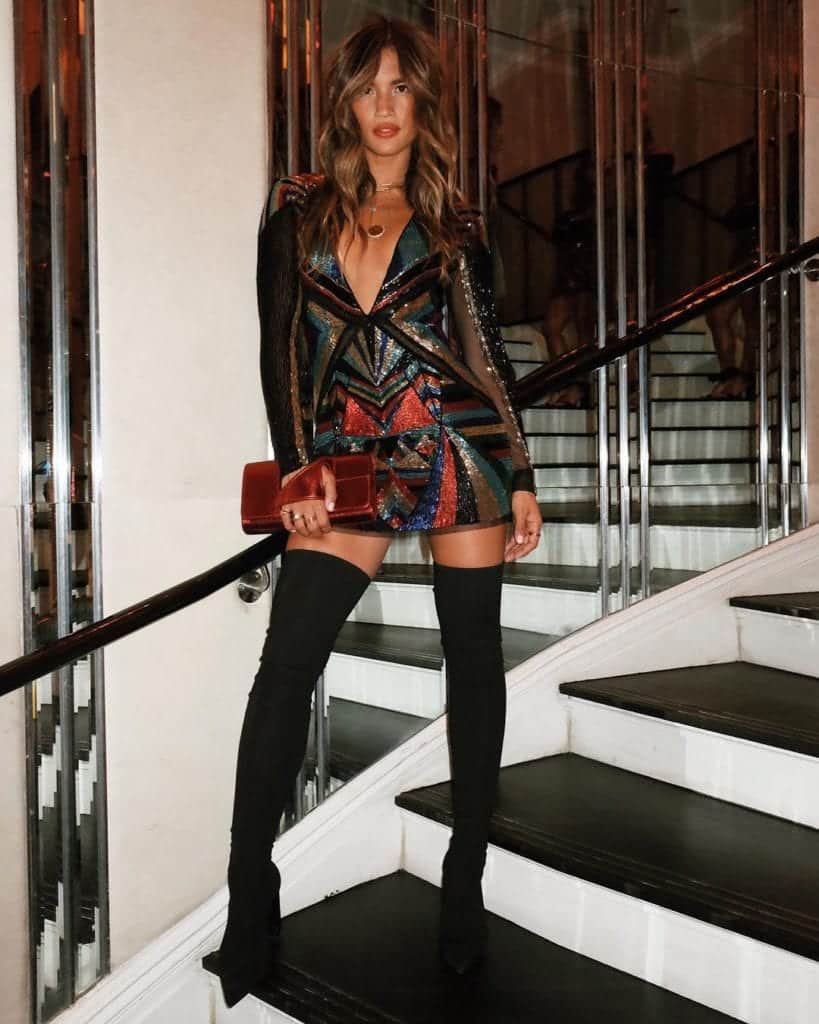 You cant come to Las Vegas and not go to see a show. And when you go to see a fabulous show — you too, must look absolutely fabulous! The great vegas outfit for a show is one that would be just as fabulous for all the after parties you and your girls will attend.
6. A Casual Stroll Down The Vegas Strip Outfit
Take a walk down the infamous Las Vegas strip during the day. Be sure to wear something cool and comfortable walking shoes. Opt for casual vegas outfit ideas for this activity.
7. The Canyon Hike Outfit
The most breathtaking experience you can have while in Vegas is just outside the city center. Take the trek to Red Rock Canyon National Park to hike, sightsee, and take in some extraordinary nature. The Instagram pictures you'll get are totally worth it! Need to know what to wear for this Vegas expedition? Comfortable leggings, a matching bra or top, and proper walking shoes will suit you perfectly.