Finding the perfect bedroom decor style for you can be a tricky endeavor. As the bedroom is such a significant room in any home.
If you're anything like me, you're not too big of a fan of the too light and airy bedroom decor (unless perhaps I'm on vacation). I tend to appreciate dark and moody bedroom decor that is cozy yet stylish — while eclectic and oh so sexy all at the same time.
TRENDING: "How I Replaced My Full-Time Income With This Blog" (+ How To Actually Make Money Blogging About Your Life)
Here's a round-up of some pretty sexy, cozy, dark, and moody bedroom ideas to inspire your bedroom design.
1. Wild thing.
I love the dark blue wall, the plants, and the touch of animal print adds so much style to this cozy looking space.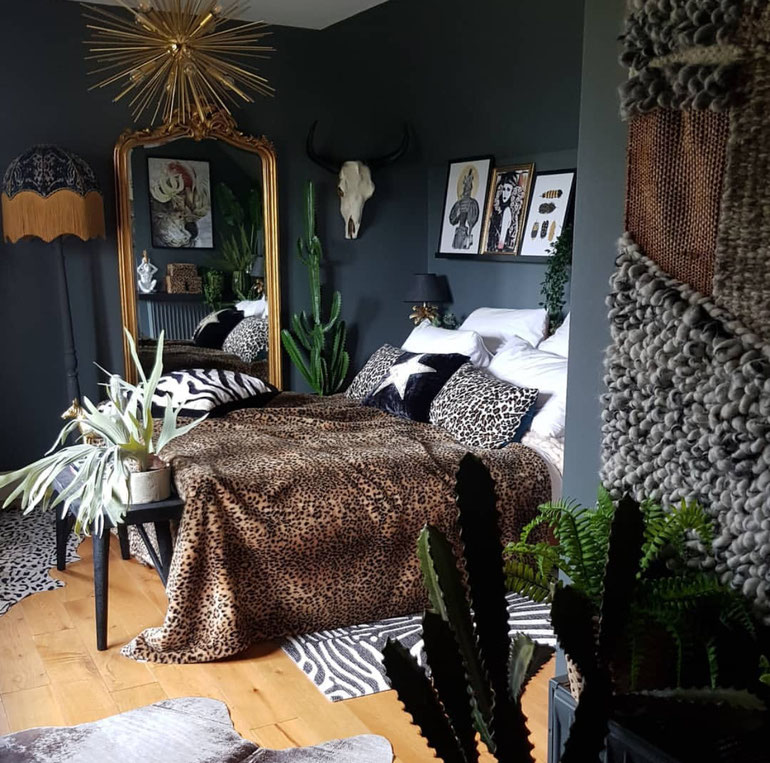 2. Cozy and classy.
I tend to like very gaudy style in the bedroom. This bedroom decor balances perfectly the dark, moody gaudiness that I love while being down to earth and comfy looking att the same time.
RELATED: 101 Things That Happen To You When You Become A Well Dressed Woman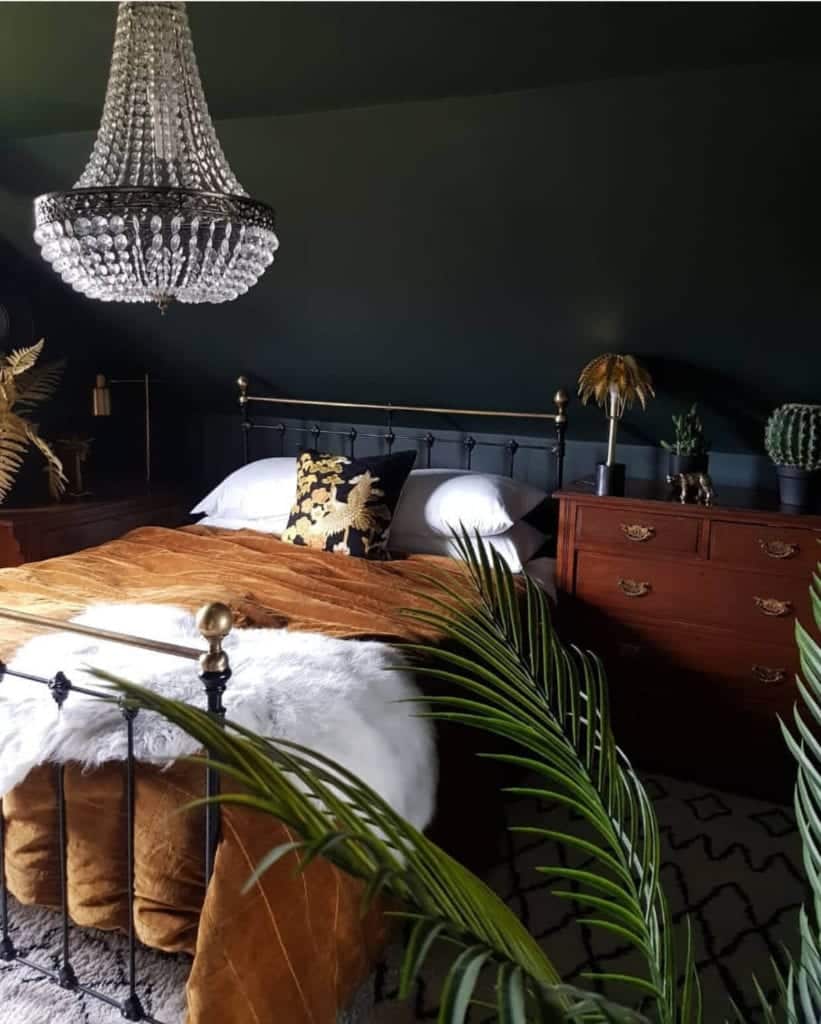 3. Moody plant mom.
This gives me airy plant mom vibes with just a touch of moody.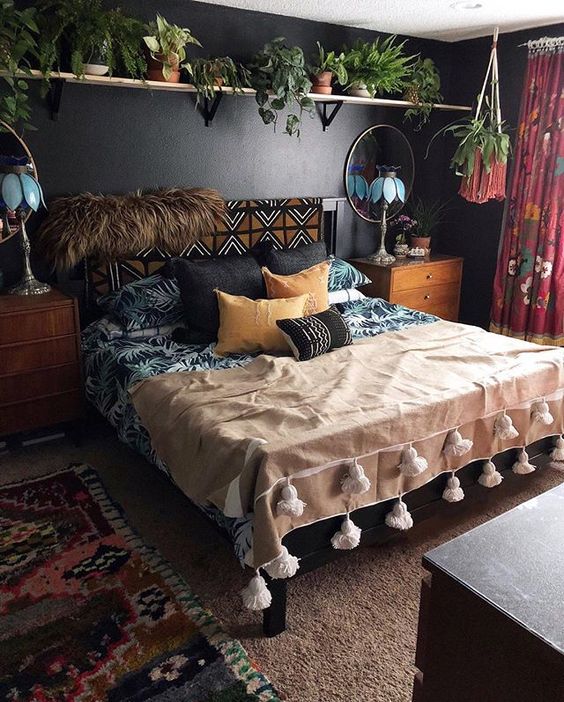 4. Simply chic.
How dark are these near black walls? It's the perfect contrast to the warm burnt orange bed sheets.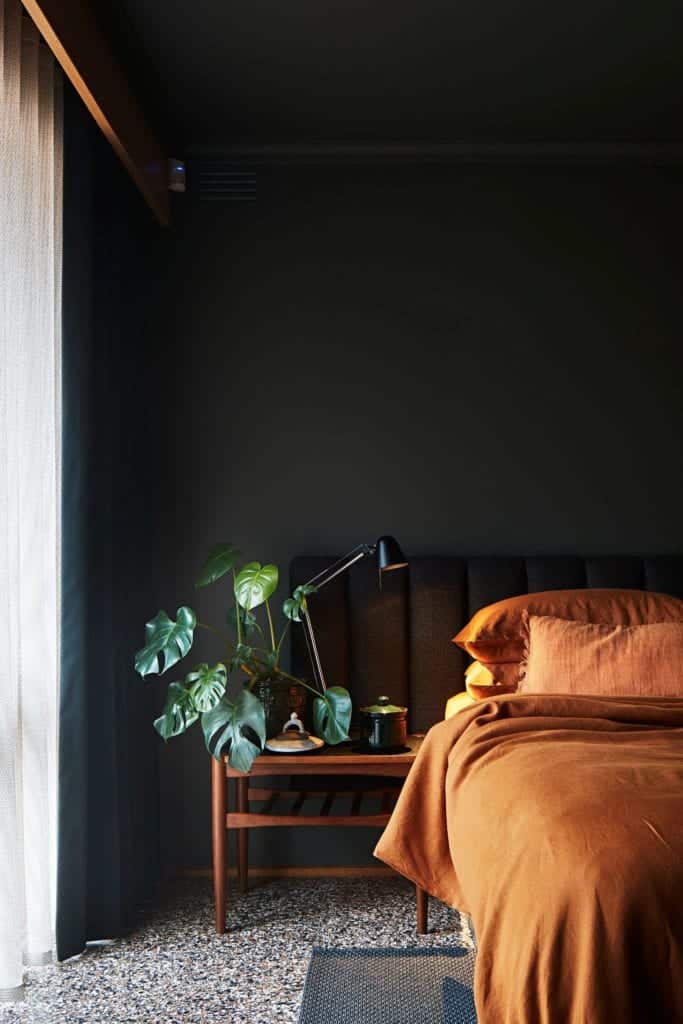 5. Swoon-worthy.
Animal print, pop of bright color, lots of texture — yes please!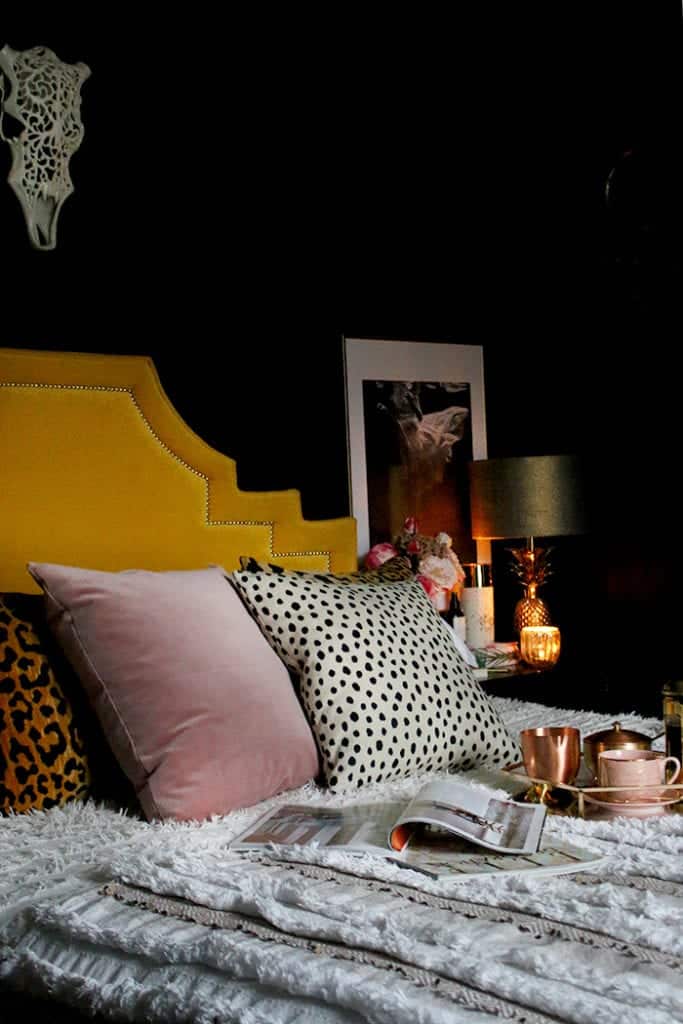 6. Rich, but humble.
Love, love, love. This bedroom style is simply perfection!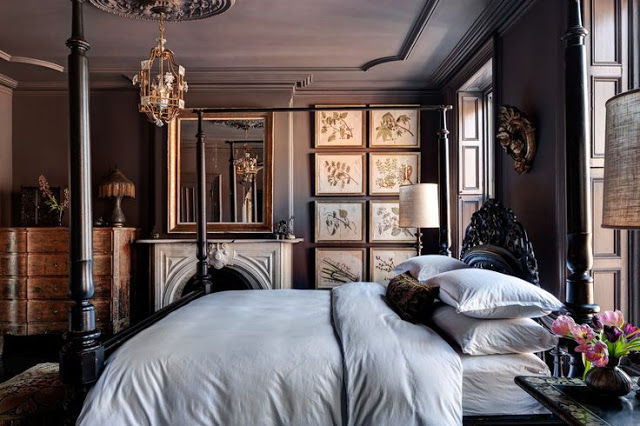 7. Welcome to the jungle.
Don't you just love a room with lots of house plants? I do. I so want to be a plant mama (a post on that soon). The bedroom is certainly a beautiful space to display some stylish plant life.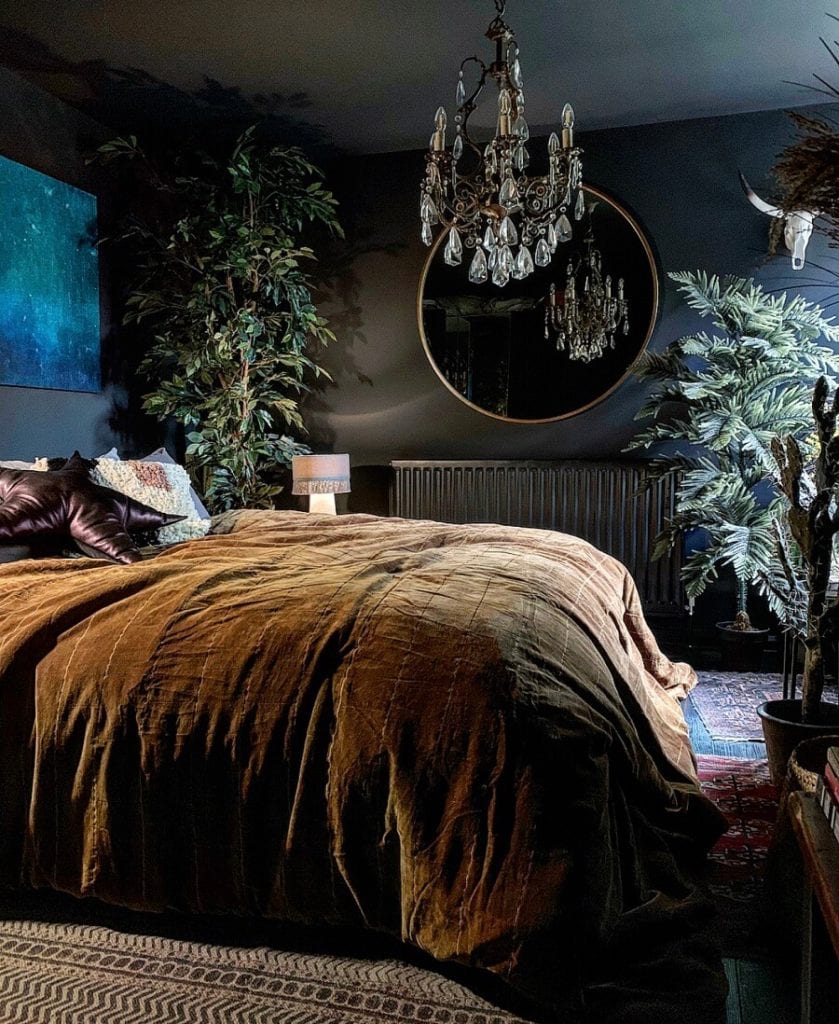 8. Hotel chic.
The geometric shapes of the bed and chandelier with the soft elegance of the molding on the ceiling and fireplace — I'm here for it.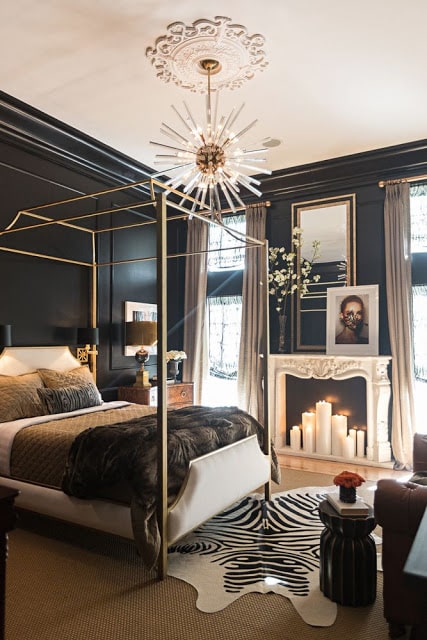 9. Back home.
This gives me spare bedroom at the parents house vibes — but in a good way. Simple, cozy, and clean.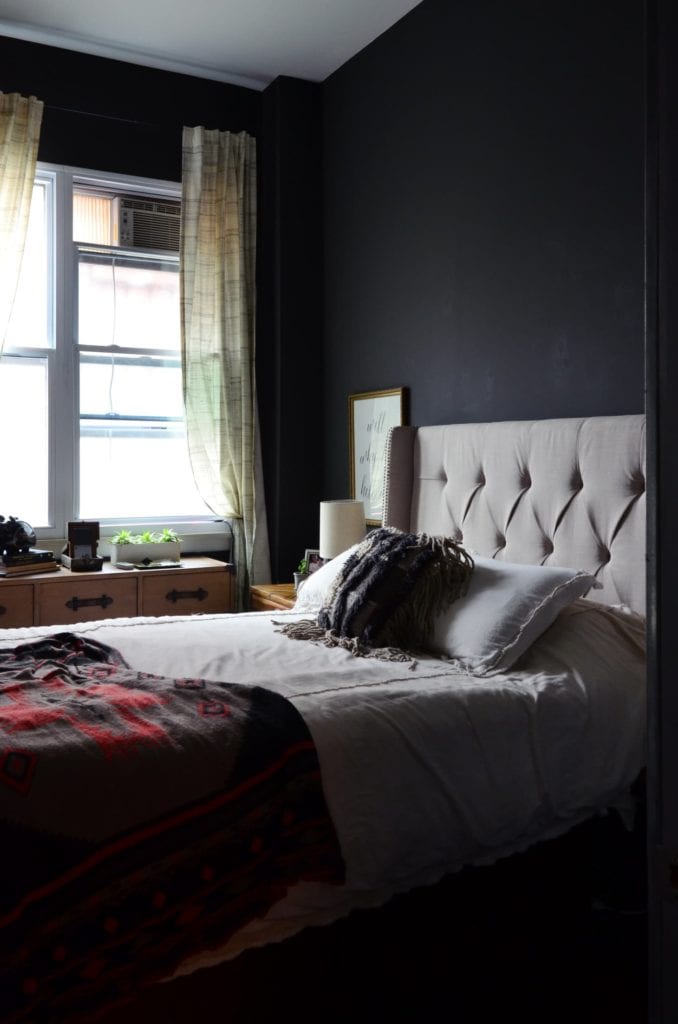 10. Dark feminine.
Not sure if my boyfriend would be up for this dark but feminine bedroom decor. But for my single ladies…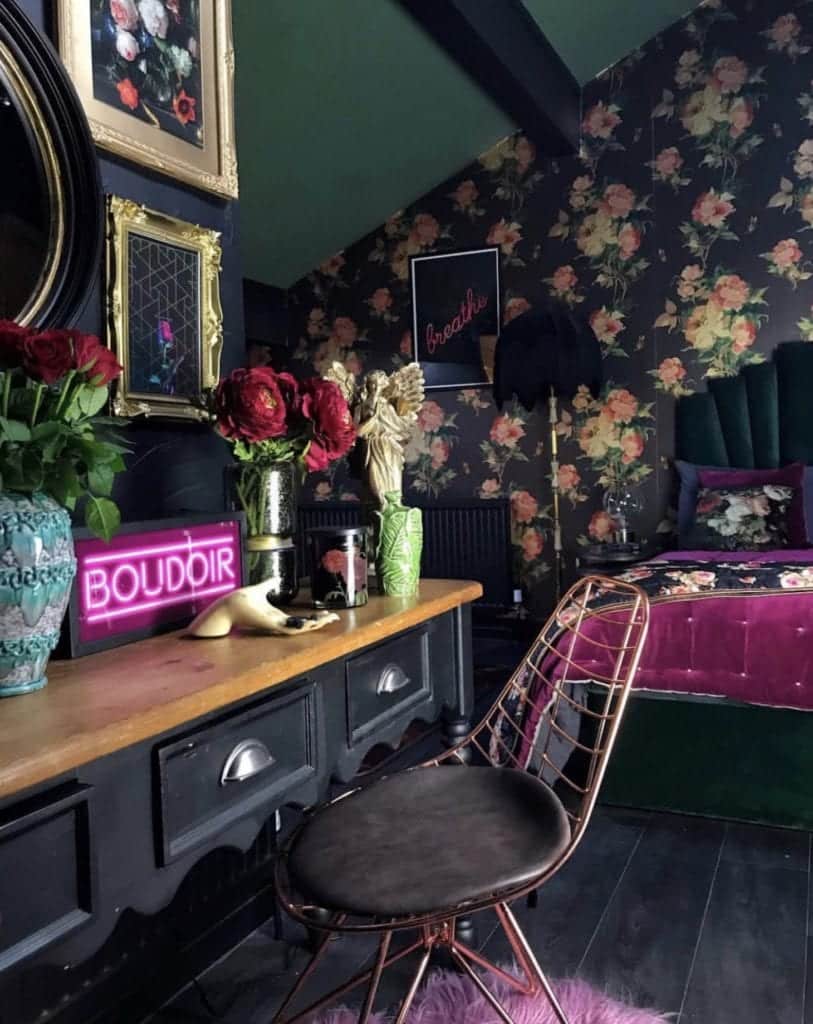 11. Woodwork.
I love a room with textured walls. This dark wood paneling ads a beautiful contrast to this elegant chandelier.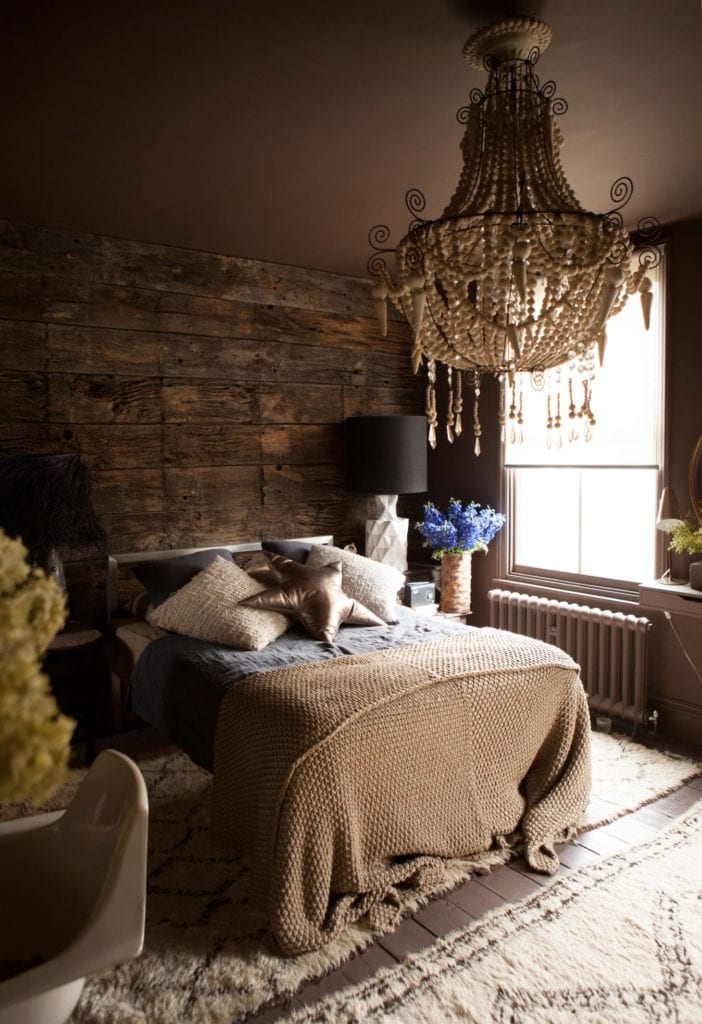 Enjoyed this round up of dark and moody bedroom decor ideas? Subscribe to our monthly newsletter and follow us on Pinterest for more like this.