Amazon is a fabulous place to find inexpensive and beautifully chic home decor ideas. In the Amazon finds round up, I feature some of my favorite home decor items including chic storage, a stylish bar cart, and lovely upholstered bed headboard.
Featured Image via @kimmyintx
These home decor finds are perfect for the living room, bedroom, kitchen, even a small apartment or college dorm room. Happy shopping, and happy decorating as well.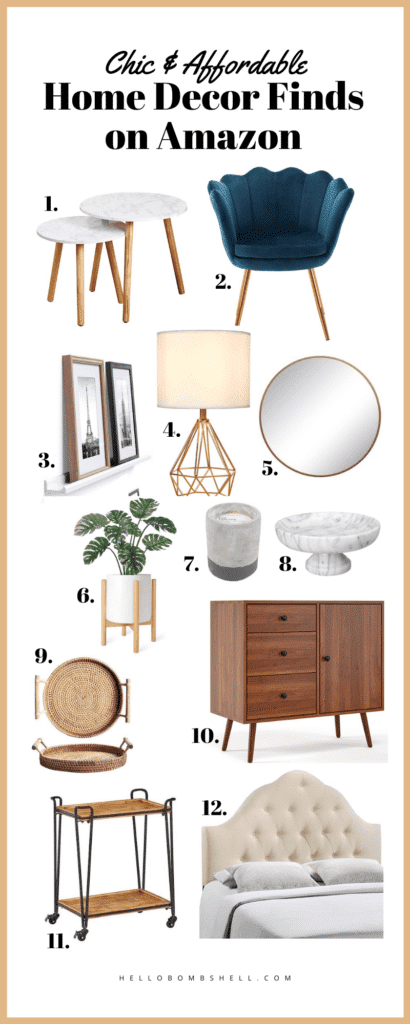 Enjoyed this post? Check out more of my Amazon finds — including beauty, travel, and organization HERE. 😍